Environmental Justice/Health
Residents in San Bernardino are continuously faced with poor air quality, health issues, and displacement from the ongoing expansion of the logistics industry in the region.3 In the past decade, warehouse development has drastically grown in the Inland Empire. Currently, there are over 20 million square feet of warehouse space added every year within the region.5 The combined spike of warehouse development and the regional growth of the logistics industry (rail and ports) has greatly increased emissions and the presence of polluting diesel trucks in the city.
Slow suffocation of communities of color
The People's Collective for Environmental Justice (PC4EJ) has worked closely on environmental issues in the region. PC4EJ intends to fight environmental injustice and challenge the cultural and systemic roots of white supremacy. San Bernardino has historically targeted low-income and people of color communities for development strategies that have obvious negative health and environmental impacts on the residents of these communities. This has led to the area being referred to as a "diesel death zone", a term coined by physicians to describe an area heavily impacted by diesel exposure and the harmful health impacts associated with living and
working close to diesel emissions. PC4EJ's involvement in San Bernardino has led to its partnership in the Just SB Coalition and is a crucial part of collecting this research.
According to the 4,223 people surveyed within this study, more than 70% of residents stated that they, or someone in their family or neighborhood, have asthma and /or other respiratory issues.4 Looking at Table 1 below, these numbers reveal the majority of our community members are dealing with respiratory health impacts due to San Bernardino's high exposure to air pollution.
Related to the high rates of asthma in San Bernardino, 50% of the people we spoke identifying as transgender women, 30 % identifying as men, 30% percent identifying as woman, as well as 50 % identifying as non-binary, believe that the community in which they live is making their residents sick. According to a study on warehouse pollution and social disparities, authored by the People's Collective for Environmental Justice: "Asthma rates and cancer risks are drastically elevated in areas closed to ports, warehouse distribution centers, and other freight corridors that bring residents in contact with pollution from heavy-duty vehicles."
As we continue to look closer at this data, residents of San Bernardino have environmental concerns that the city has yet to address. Our survey revealed that, among those surveyed in San Bernardino, air pollution, warehouse expansion, water quality and wildfires are among the top environmental concerns that residents had.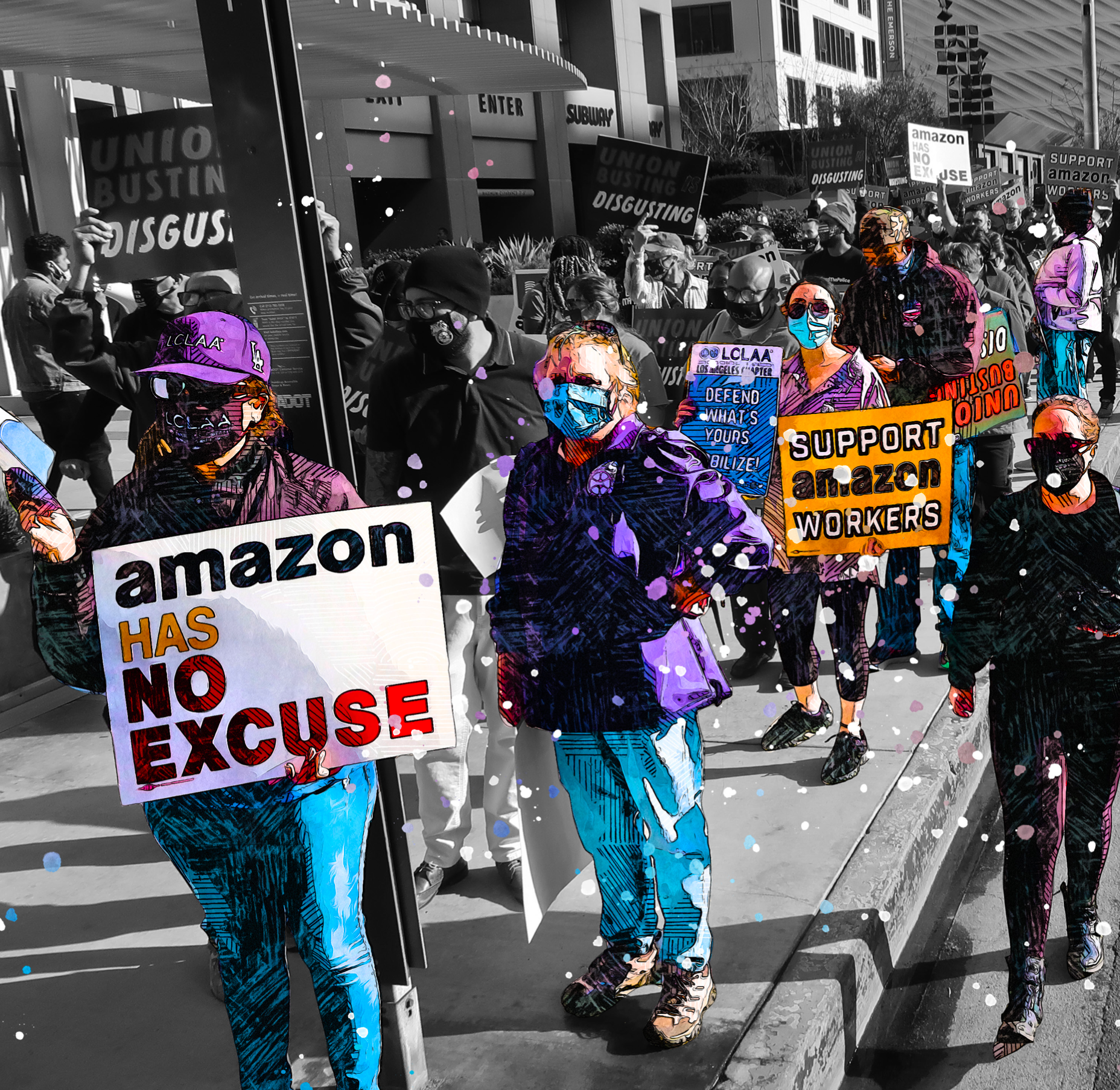 Effects of the pollution on San Bernardinos population
On the topic of environmental justice and health, PC4EJ conducted 32 interviews. The participants for these interviews were primarily residents who have been living in San Bernardino for more than 6 years, from ages 12-20 and 40-65. In addition to the interviews, PC4EJ also conducted two focus groups: one focus group in Spanish with 8 participants and one in English with 4 participants.
The interviews and focus groups allowed us to hear firsthand from residents of San Bernardino about the concerns they have with issues in their community, which were focused mainly on air quality, safety, cost of living, affordable housing, education, and labor. These focus groups emphasize even more about the work the city needs to continue doing in order to address the direct impacts of environmental racism.
Lucia Aguilar, a resident of San Bernardino who has lived in the city for more than 20 years and recently lost her warehouse job due to the Covid19 pandemic, stated that the warehouses around schools and homes affect her community's health and safety. She explained, "The environment in which we live is affecting the health of my husband. He is sick, he cannot breathe without oxygen because his lungs are no longer working, due to the air pollution." Lucia also feels that the city is not clean, and all the trash and toxins affect their health. Lucia goes on to say that "There are no sources of work, only jobs in the warehouses, housing is very expensive, on top of that in the pandemic we lost our jobs." For Lucia, her ideal community in San Bernardino would have more sources of work, affordable housing, and most importantly clean air.
Steps to clean up our community
Increase Protection from Exposure: Our survey showed that the health of residents and their families is an overwhelming concern and priority. We recommend that there needs to be an increase and improvement of environmental health awareness and protection strategies for residents in San Bernardino. For example, more accessible workshops, programs, and educational events that provide information about what steps residents can take to protect themselves from pollution are needed. The City should also invest in offsetting or subsidizing protection methods, such as air and water filtration systems, vegetation, and physical barriers to toxic sites. It is also important to have regularly updated data about air and water pollution levels that are accessible to all community members.
Reduce Local Air and Water Pollution: We need to be actively investing in reducing and eliminating existing sources of air and water pollution. We recommend not moving forward in approving any projects that bring in more air or water pollution to the City of San Bernardino. We believe that the City can require investments from existing polluters for emission control and reduction technology. Strategies such as a parcel tax or development standards could also require the industry in the City to do more around reducing their environmental footprint. We also believe that the City has an opportunity to bring in and attract businesses that manufacture, train and create jobs in clean energy such as solar, and electric infrastructure, goods movement electrification upskilling and other regenerative industries such as agricultural and waste reduction.
Mutual Aid: Environmental health is not the only concern facing communities in San Bernardino. Survey participants also explained that making ends meet is consistently a struggle for many families in the City. The City needs to promote and require employers to provide jobs that pay prevailing wages, sustain stable employment, and require time off while investing in mutual aid. Over the pandemic, we have seen an increase of community members starting and participating in mutual aid groups to make sure that everyone in the community has their basic needs met. We recommend investing time and resources to support these collectives' efforts while advocating for better job standards.