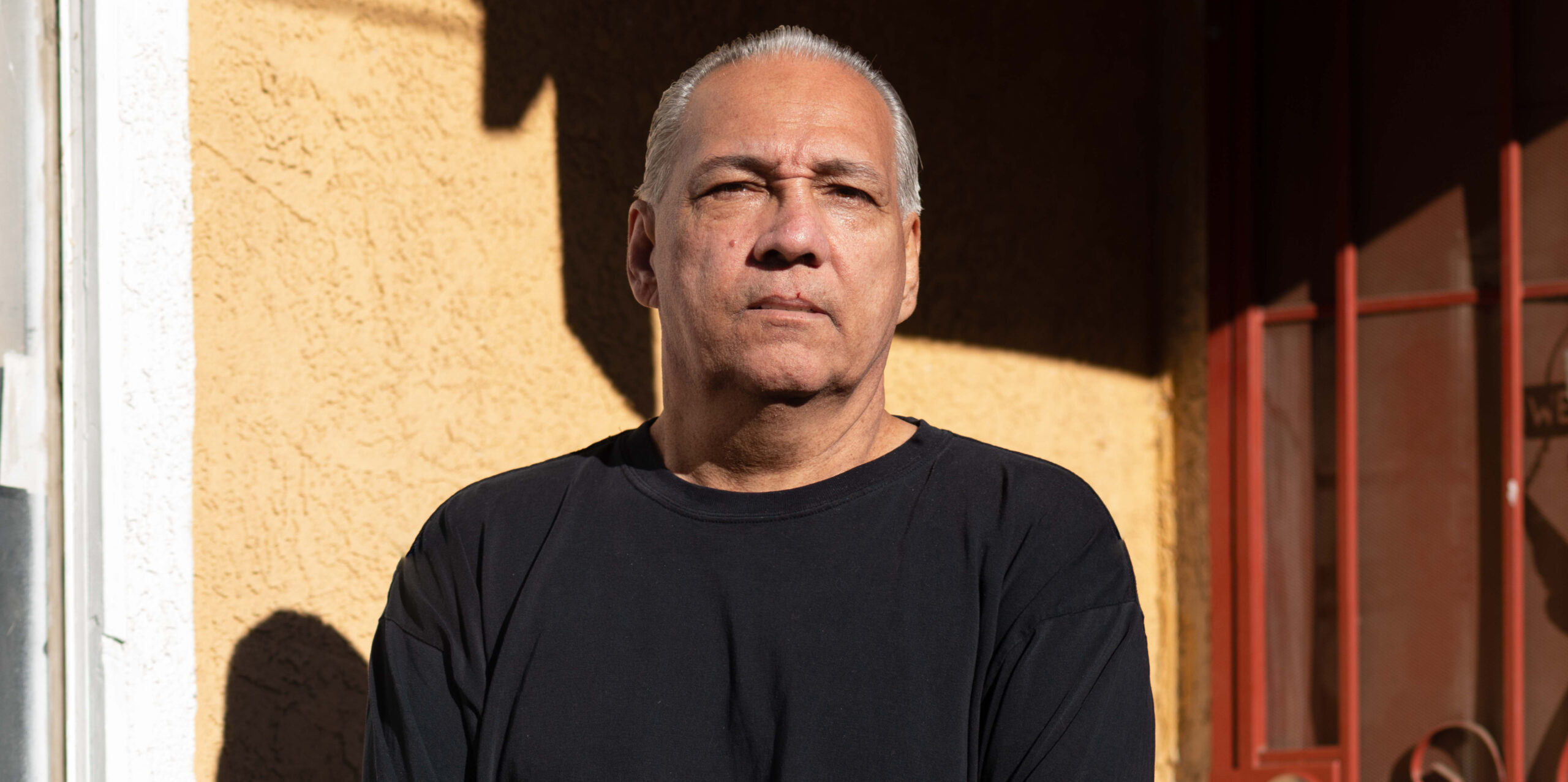 Raymond Blevins, San Bernardino community member
Originally from New York, Raymond Blevins moved to San Bernardino 10 years ago to help support his family. As a chef, he worked at various restaurants in the area but found it difficult to keep a job when he became ill with congestive heart failure.
Unable to work, Blevins lost his apartment and became houseless. Blevins was eventually referred to the Department of Rehabilitation in San Bernardino County where they helped him get back into the workforce, find housing and get the support he needed. "They offered me free housing, help with resume building, work clothes and other supplies I might've needed on the job and even bus passes so I could get to work," he said. "I was really grateful!"
His health affected his ability to keep up with the demand of the restaurant industry and so he began working at multiple warehouses, like Amazon. Blevins worked at an Amazon facility in San Bernardino which required heavy lifting, long periods of time on his feet and unrealistic quotas.
"There are jobs in San Bernardino right now but that doesn't mean they're good jobs," Blevins said as he described his experience in the warehouses. "A good job is one that doesn't pressure you so you don't hurt yourself and one that pays well."
At Amazon, Blevins often skipped lunch to keep up with the workload and said he felt guilty taking his full breaks. He was also promised overtime or holiday pay that he didn't receive. "Warehouse workers need to make more," Blevins said. "These facilities should compensate their staff with a livable wage, basic medical insurance coverage and other incentives like child care."
Blevins now uses his experiences from the workforce in San Bernardino as a community leader to advocate for a Community Benefits Agreement. He also wishes to support the houseless community in the city who are often turned down for jobs sometimes just because they don't have a physical home address. "Rents are high out here but folks are willing to work," Blevins said.
In his efforts with Just SB, Blevins hopes to organize residents so they gain respect and are included in plans for future developments at the airport in San Bernardino. Blevins wants to ensure that the community has access to long-lasting jobs that offer training and opportunities for advancement.