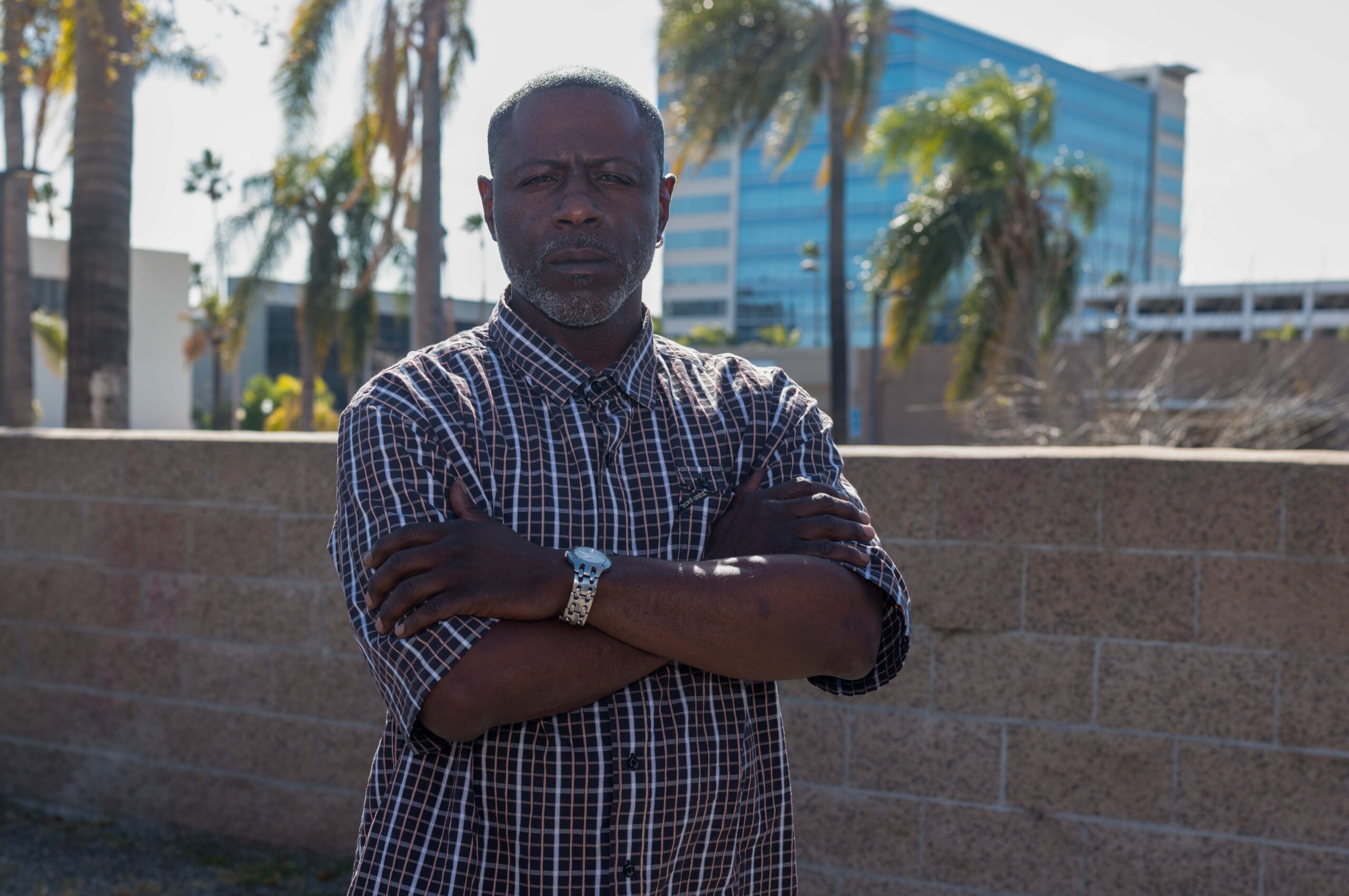 Kenneth Hill, San Bernardino City resident and member of Congregations Organized for Prophetic Engagement (COPE)
After serving 22 years in prison, Kenneth Hill was paroled to San Bernardino and had his first fair chance opportunity as a part-time seasonal employee with COPE, a community organization that develops the capacity of leaders to advance racial and social justice. From that moment, Kenneth was eager to get more involved with the organization as a member. As a phone banker, he exceeded his productivity goals and also recruited 4 other formerly incarcerated people.
He demonstrated his own leadership skills as he coached and supported the teams and participated in the organization's policy advocacy work. In 2020, the program was downsized because of the pandemic and only those with strong proficiency in technology and capability to work remotely with little supervision were retained.
Unfortunately, Ken was laid off along with many others. He expressed how he wanted to continue working with COPE, "but it was hard to do that without having enough time to be trained well enough to work without support. And living in a transitional home made it even more difficult to assume work from home." Kenneth says, "I was upset that some people could keep working and I couldn't because I didn't have good computer skills. I needed to be prepared before I came home." Kenneth eventually found work in local warehouses. Now caring for his elderly mother, he has maintained work and is also enrolled in courses to be a certified Heating, Ventilation and Air Conditioning Technician.